[Skype-Button id="1″]
For a face to face consultation Skype me, for a small fee I will help you with your decorating needs.
Painting The Interior Of Your Home
Utilizing Colour In Your Design
Content: February 8, 2020
Interior Paint for Houses: The paint you will want to choose, for the room you will want to paint, depends on what you will do in that room, when painting the interior of your home.

Types of Paint: There are two kinds of paint you can use on your walls.
The first one is water-based paint and the second one is solvent-based paint. Each has its own relevant use. Both types of paint can be tinted to a specific colour, through a mixture of pigment and a binder. Some types of speciality paints such as ceramic paint will use a paint thinner as a binder. However, for our purpose, we will only talk about latex, acrylic and solvent paint. Latex paint, as well as acrylic paint, uses water as a binder while solvent paint uses mineral spirits as a binder.
There are many kinds of paint each of them has a specific purpose. Determining the type of paint to use depends on the type of surface you will need to cover. Which one will look the best and last the longest when washed.  Your lifestyle will determine that as well. Having young children, you will need a little better paint, so you can wash it regularly when needed. In a bathroom or kitchen, there is a significant amount of moisture, these rooms will also need a better and more durable paint.
There are no more oil base paints or lead base paints because of environmental and health issues. However, a good acrylic paint will do the trick. Even with the solvent-base paint, there are special regulations to use it and dispose of it later.
The two main types of paint people use today is base coats like primers and finish coats like eggshell or gloss.
Primers: This paint goes on the wall first, especially new walls that have never been painted but also a wall you are going to change the colour on. The primer would be tinted the same colour as the finish paint you are going to use. Primers will also help to smooth out the walls that may have a bit of roughness to it. To get the already painted wall ready for new paint you will need to sand the wall first making sure there is no flaky old paint that is peeling. On a brand new wall just make sure the surface of the drywall is smooth and there is no taping mud that will cause the surface to be bumpy after painting.

Finishing Paint: There are a variety of different finishing paints, listed below.
Eggshell, Flat, Gloss, Satin.
Eggshell: This particular finish paint is good on bedroom walls or living rooms.   Eggshell is more durable than Flat and has a bit of a sheen to it. Used mainly on interior walls. I would not recommend it for exterior walls.
Flat: This paint is mainly used for ceilings. It is water resistance so won't get damaged. There are flat paints that can be used for exterior painting.
Glossy or Satin Paint: This paint has a luxurious finish to it. These paints are the most durable. Used mostly on wood or metal surfaces. Satin paint will have less of a glossy look to it almost a velvety looking texture. Both these paint finishes come in a solvent or water based and can be used on the interior or exterior walls.
Choosing the right paint will depend on what you are painting. The type of surface, the area the wall is in and what the room is being used for. Like a popcorn ceiling will need specific paint and paint roller to cover properly. Also, consider the wear and tear factor. The paint store professional will be able to help you with choosing your paint or you can email me or if you are local, you can call me and I will help you.

Ultra Spec Scuff-X Interior Latex
There is a new revolutionary paint out by Benjamin Moore called Ultra Spec Scuff-X. Benjamin Moore describes this paint as "A high-performance paint and the ultimate protection for the toughest high traffic areas in busy commercial spaces. This breakthrough product offers superior durability and more scuff resistant properties than traditional 2-component coatings". I give it an excellent review.
I highly recommend it for any areas in your home with high traffic, like kitchens and bathrooms. Even though it is regarded as a commercial paint in these areas it will be much easier to maintain than conventional paint. It is easy to use, splatter resistant, it dries fast about an hour, it hides well, good levelling, and low odour. it is durable and covers very nicely. Has a velvety look to it after it dries. It comes in Eggshell, Matt, Satin, Semi-gloss.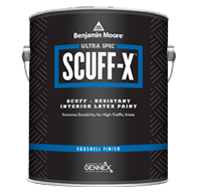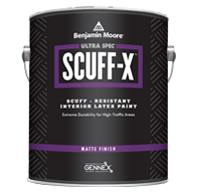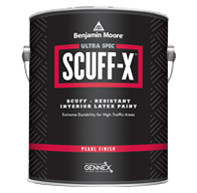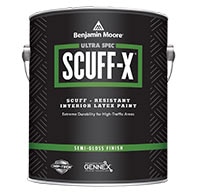 Colour Has Emotion: The colour wheel.
You can see the primary colours. The colour wheel is divided into primary colours, secondary colours, and tertiary colours.
In the interior design, the colour wheel is called the colour theory. There is an art and a science to colour and how the colour combinations are going to look good together. The colour wheel shows you the relationships between colour. Have look at a rainbow, you will see all the colours of the spectrum in there. All the colours that relate to one another and look good together are called the Harmony Colours. Colour can dictate your emotions, make you feel good or anxious. Blue has a tendency to make you will feel cool, that is why it's called a cool colour. Yellow makes you will feel warm and happy, that is why it is called a warm colour.
Warm and cool colours play a big part in how you feel in the room. Warm colours are the colours from red through to yellow, warm like the sun and the cool colours are blue to green and purple, cool like the ocean. If you want a warm energizing and cosy feeling to the room and the cool colours bring a serene and isolated feeling to a room. This is according to psychologists who have study colour and its effects on people.
Colour Combinations: There are 5 colour combinations that Decorators use in their designs. These are:

Monochromatic: this is a combination of 3 base colours, tints, or shades. these are more on the conservative subtle side of the colour wheel. The combination would be 3 of the same colour in different hues. Like dark brown, medium brown, and very light brown or beige.
Complementary: This is two colours that are opposite each other on the colour wheel like green and purple. This would give you will an intense impact colour scheme and be much brighter and predominant.
Analogous: These are 3 colours that are side by side on the colour wheel. These colours are easy and much more versatile and have a close relationship with one another. Analogous colours are the colours you see in nature like plants and in the petals of flowers. The most vibrant of these colours happen in fall when the leaves change colour. However, the way you use them can be overwhelming so you balance these colours out by using one colour as the main colour and the analogous colours as an accent colour. When using green and purple colours, you would use the green as the dominate colour and the purple as the accent colour, because purple would be very intense unless you went to a softer pale like lavender.
Triadic: This Triadic colour scheme uses 3 colours, evenly spaced on the colour wheel. High contrast and less complementary, it is, however, more versatile and creates a vibrant colour combination.
5. Tetradic: These are 4 colours evenly spaced on the colour wheel. These are bold colours and works best when you use one of the bold colours as the main colour and the others as accent colours. Remember the more colours you use in your decorating scheme the harder it is to get that balance.
On the colour wheel, you have 12 main colours: RGB COLOUR WHEEL: RED, ORANGE, YELLOW, CHARTREUSE GREEN, SPRING GREEN, CYAN, AZURE, BLUE, VIOLET, MAGENTA, AND ROSE.
  RGB Colour Wheel
Primary colours: They are red, green and blue on the RGB colour wheel and when you add these three colours together you get pure white. In the RGB Color Wheel.
RYB colour wheel: the primary colours are red, yellow and blue.

   The RYB Color Wheel
Secondary colours: These colours come from mixing three adjacent primary colours together. Cyan, yellow and magenta, mixing red and green together you will get yellow, mixing together blue and red you get magenta and green and blue will give you cyan, on the RGB colour wheel. On the RYB colour wheel, the secondary colours are purple which mixing red and blue together will give you. Green, which mixing yellow and blue, will give you and orange which you'll get when mixing red and yellow together.

Tertiary colours: These colours come from using secondary colours with primary colours. In this category, there are 6 colours. These colours on the RYB colour wheel are red-orange, yellow-orange, blue-green, red-violet, yellow-green, and blue-violet. On the RGB colour wheel are orange, azure, spring green, chartreuse green, rose and violet.
Tones, Tints and Shades: Mixing different colours together with white, black or grey to the base will give you different tones and shades. A Tone is created when you add black or white or grey with a base. Tones are subtler than tints and tones less pale and reveal qualities not apparent in the base colour. Tints are created by adding white to the base, thus lightening the colour and is a less intense and useful balance if your using other vibrant colours. Shades this is created by adding black to the base, thus, darkening the colour to a more vibrant hue richer and darker and can be quite dramatic.
Hues: hues are any colour on the colour wheel. When choosing a colour you can adjust the saturation or luminance of a hue. Saturation is the intensity or purity of the colour and luminance is the brightness of the colour.
Interior Paint Color Schemes: How to plan your colour scheme. When choosing a colour scheme, decide on where you are going to pull it from. Paintings are a good place there is a lot of colours in a painting. Then choose how you want those colours to come together. What is your theme, contemporary, traditional, Queen Anne, Shaker,  country rustic, etc? There are many themes to choose from maybe art-deco, which comes from the Happy Days area 1950's.  It is totally up to you. When you look at the empty room you want to decorate, decide the theme, colours, style, and emotion it will produce. Go to some decorating books like Home and Style and look at pictures of different rooms decorated then decide where you will pull your colours from.
Let's take a look at a  bit of history you might be interested in, Queen Charlotte was born May 19, 1744, and reigned until her death on November 17, 1818, She was known for wearing the very prominent new royal blue, fit for only Royalty, back then 1830. It was a magnificent colour and was chosen for her robes as well as King George's robes. It was created at a factory called Scutts Bridge in Rode and was then judged by King George 111 for the Royal Families Robes. Only the best and most luxurious colour could be fit for the Royal Family.
Interior Decorating for Your Home: Picking your style and putting colour together is most challenging, but it can be fun as well if you don't allow it to overwhelm you and you look at it as a game of choice. At most hardware stores in the painting section, you can utilize a specialized computer that will help you choose a colour scheme. There are colour generators. Colour generators are very helpful for identifying colours and colour palettes that you may want to use in choosing your colour scheme. Many times in helping my clients I will take a beautiful painting they have on their wall and choose the colour palette for that room out of the painting as pictured below, then take a picture of that painting, go to the paint store choose the paint cards of those colours and get them to make up the paint to those colours. Easy peasy.
Beautiful vibrant colours just waiting to be pulled for decorating.
You can find colour generators online as well to help you. If you are looking for a way to decorate the perfect room try one of the colour generators. Sherwin-Williams has a machine that will help you create a perfect colour palette for your room. Glidden Paints also has a user-friendly colour tool that will allow you to generate pictures of your own home by uploading a photo of the room you want to paint and you can see what the room will look like with those colours you've chosen to use.
Colour Schemes and Color Palettes:  Based on colour theory this is the method of choosing interior colours. However, the truth is in the pudding when you see it on your wall. Remember one thing colour darkens as it dries so you have to take that into account. In a more dimly lit room where there are smaller windows, you may want to use a lighter colour and vis-versa, if the room is large and has large windows or lots of windows you can use darker colours. It is best to buy a small sample of the colours you want to use and paint them on portions of the walls you want to paint and see what it looks like in the daytime and then at night when you are only using ambient or accent lighting, which is very important in your decorating plan. Which we will talk about in another blog. Don't be afraid of colour there is a tendency for Home Owners to be intimidated by colour. Colour is beautiful, imaginative, and emotional. Understanding how colour interacts and blends to create beautiful gardens and landscapes in nature will help you be confident in choosing your colour scheme and producing that in your home. How colours work together and cause a sense of peace or excitement, cosiness, or a sense of being at the ocean. All colours can enhance the senses and meet you at the core of your being.
Using grey as the main colour and adding white as the secondary colour than going for a pop of turquoise, this room emits a sense of peace, tranquillity, and luxury.
I love this happy, sunroom. It is vibrant and exudes a place of warmth. These colours are from the Analogous Color palette.
Pastel pinks and greys with a hint of burgundy makes this room a soothing haven for a baby. Sleep well little one. The floor is a textured grey and white carpet that match the wall colour, even the elephant picks up the wall colour. Very serene.
Conclusion: Creating balance when using colour is the most important aspect of decorating by choosing your main colour then choosing your secondary colour and an accent colour. Most Decorators use 3 colours in combination. In decorating the rule of thumb is 3's. Accent colours and Pop colours are the focus of your decorating. There are many tools at your disposal. The Colour Wheel is one of the most important. Just remember how colour works on the colour wheel and you won't have trouble in coming up with your decorating plan. A good place to start is selecting your primary colour Red, Blue, or Yellow or combination of remembering hues, tints, shades, and tones, then you choose your secondary colour from the Tertiary colours as accents. Colours can easily blend into one another so you want to create contrast. You can do this by choosing your focal colour then picking a distraction between your colourful items by choosing a pattern. Use the rule of small, medium and large colour choices to create an even blend of tones that work well together in your room. Don't be afraid of colour do your research on the colours you want to use take time to try the colours on the walls first to see how they play with your senses when you look at the patch. The best size of patch to paint is about 10″ x 10″ do a patch on all the walls than when it is dry see what happens to it. View it in the daylight and then again at night in the ambient and accent lighting of the room as I stated above. This will let you know whether you should go a deeper shade or a lighter shade How does it make you feel?
Thank you for reading my blog on paint and its characteristics, and how to decorate with colour.
Please join me again at my blog on lighting, its effects, and how to decorate with lighting.
I wish you all the best in your decorating project. Leave me an email on how it went or if you need more advice on your colour choices and how to mix and blend for the perfect colour pallet.
Happy Decorating
Bye for now Leealary
distinctivedecors20@gmail.com
403-369-6993
[Skype-Button id="1″]