[Skype-Button id="1″]
For an online face to face consultation, Skype me, for a small fee I will help you with your decorating needs. Email me and we can set up a date and time.
Understanding decorating with traditional, period and statement pieces from yesterday and using thoughtful space planning is not as hard as some would think. Antiques, circa pieces of long ago the secrets of yesterday space planning and even 1930's to 1960's can be very interesting when putting your decorating plan together. I've worked with antique pieces a lot in my decorating career and even one of my homes which I no longer own was decorated with a 1950's to 60's theme, called the "retro look" in a red, white and black theme. Above you can see a photo of a restaurant decorated in a retro 1956 theme. Colours would range from dramatic reds, yellows, blues,  black and white,  and turquoise.  Bright pink or light baby blue for bathrooms and for bathroom wallpaper well, it had to be butterflies, seashells, or flowers . Early on in the 50's pastel colours were the norm. However our main focus is on the mid to late 50's. In the kitchen usually the floor would be checker board white and red or white and black. Coca cola signs became the popular logo, cherry red was popular for kitchens for a more dramatic trendy look. Kitchen appliances were pastel colours and this was the norm.
t
Typical kitchens of 1956 in yellow and pink versions
Chrome kitchen tables, vinyl covered seats on the chairs either red, white, or pastels. Lots of homes would decorate in ice cream parlour, soda shop, diner style decor. As far as fabrics went damasks and florals were the in thing for furniture as well as wallpaper. Murals were the rage, grasscloth and pastoral wallpaper as well as chair rails was the trend.
Different selections of pastoral wallpaper and murals
French Countryside toile             1950's to 70's style vinyl wallpaper
Tropical  mural   Wallpaper                       Historical  mural Wallpaper
Murals were used in homes in the 50's 60's and 70's
You can see these dramatic wallcoverings were in much demand.
Photos of grasscloth wallpaper, today grasscloth is still used. Usually ranging from 37.99 to 60.00, 70.00 a roll.
Grasscloth was expensive and luxurious commodity  and so was the trend for the rich and famous. Panelling for walls was invented and became the in thing for every household, golden and warm feeling, Knotty pine was the rage mostly for dens and livingrooms, and dining rooms. It made a statement when entering into a home everyone was amazed at the change a home would have just by putting knotty pine panelling on the walls. As for the furniture mostly pieces were cut lines, bright fabrics, tweeds, geometric patterns and vinyl as well as naugahyde  was the trend.  Floral patterns overstuffed sofas and chairs as well as Chippendale and Queen Anne pieces and Scandinavian.
                                                    Chippendale Chairs                       Chippendale Wingback Chair
Thomas Chippendale (1718–1779) was born in Otley in the West Riding of Yorkshire, England in June 1718. He became a cabinet-maker in London, designing furniture in the mid-Georgian, English Rococo, and Neoclassical styles.
Antiques of The Louise Kings and Queen Anne
Louise XIV (1643 to 1715) known as the sun king, he felt that everything that surrounded him should mimic gilded hierarchy itself. His pieces are quite unique in that the chairs are more throne like and powerful looking, dramatic and lavishly covered with sculpture and ornate with gilded bronze.  Heavier looking and legs with H- or X-shape stretchers, was his style. Arm rests that stretched toward the front of the seat and more straight ridged backs. Giving the look of a throne like chair fit for a king.
Above: Louise XIV style chair
Right: Armoire with marquetry in parakeet pattern
Drawings of the 2 leg styles he preferred
 Louise XV (1715 to 1774) furniture was more graceful with rounded backs, curved arms that only extended just before the edge of the seat, and was intricately carved decorative accents. Featuring more organic motifs and intricate decorative detailing. Much more comfortable than Louise XIV with an emphasis on the romantic, curved backs and seats were the main focus. Louis XV's mistress Madame de Pompadour must have loved sitting in these beautiful styled but regal chairs. Below are some of his preferences in beautiful details and tapestries.
                                                                    Ornate embellishments                                                                                                                        decorated his furniture
                                               Style of Legs, Louise XV
Tapestry of Louise XV
Louise XV armchair
Louise XVI (1774 to 1791) Clean and classy was Louise the XVI 's style. Fine lines and arms that also met the front edge of the seat, often ending in a classy graceful scroll was his preference. Column-like legs and shield-shaped or rectangular shaped backs which were upholstered and decorative carvings reflecting classical motifs, fluting, ribbon-twist, or scrolls. 
                                                      Louise XVI style furniture
Queen Anne circa (1702-1714) Queen Anne style of furniture design was developed before, while she reigned, and after her reign.  It became very popular with the  "curving shapes, the cabriole leg, cushioned seats, wing-back style chairs , and practical secretary desk-bookcase pieces all made for comfort and movement. Florals and light tapestry fabrics with lighter colours. Queen Anne was all about comfort her furniture style was smaller than previous Royals like Queen Victoria who liked more manly style furniture. Curved lines, in feet, legs, arms, crest rails, and pediments,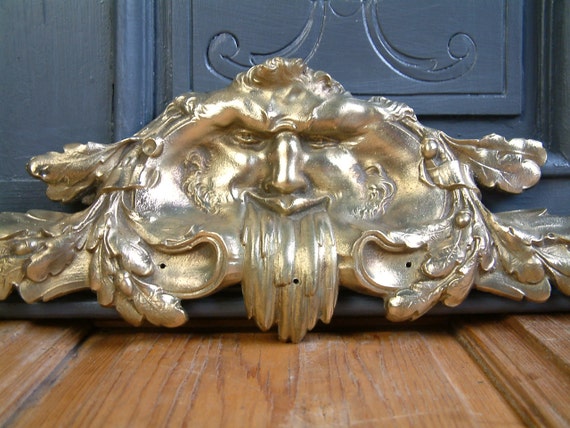 Samples of pediments used for furniture
and the decorative  touches of the furniture often using shell shapes to emphasize the material. Queen Anne used C-scroll, S-scrolls, and  S-curved shapes in the structures of the furniture.  The "most recognizable feature" of Queen Anne furniture is the cabriole leg.
Queen Anne style furniture – Wikiwand
Queen Anne furniture was the first designed with a cushion on the chairs for comfort as well as padded feet. popular woods used for this furniture was cherry and maple wood and walnut wood as well.
Queen Anne dressing table with cabriole legs.
All photos of the Louise Kings furniture compliments of from  Wikipedia
So these 4 styles of antique furnishings are in constant demand by Designers and Decorators who continue to look for inspiration, and will incorporate these  pieces into contemporary spaces to put a twist on new decorating themes.
Next let's look at the Scandinavian Themes is a movement characterized by simplicity,  and functionality that trended in the 20th Century. Flourishing in the 1950s and began in Norway, Sweden, Finland, Denmark, and Iceland.  Products for the house such as furniture, textiles, ceramics, lamps, and glass. All with the main simplistic design and not much pattern or detail. Colors ranging from white, beige, brown, green and orange.
The egg chair was such a style of the Scandinavian Design. The simplistic design and modern lines of this chair is quite futuristic in feature. Designed  in 1958 by Arne Jacobsen for a Hotel in Copenhagen Denmark.
The Swan Chair another modern and futuristic design with very simple lines. Designed once again by Arne Jacobsen in 1958 for a Hotel in Copenhagen Denmark.
The Scandinavian Designed home maximized light in every corner of the room. As well open-plan, flexible spaces could accommodate a variety of activities. No longer did the average home want a one function room such as a dining-room, space saving environments were a must now.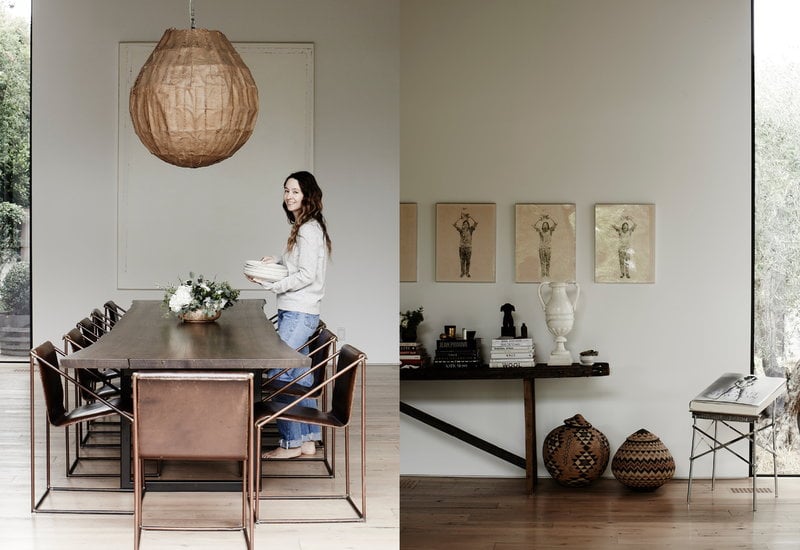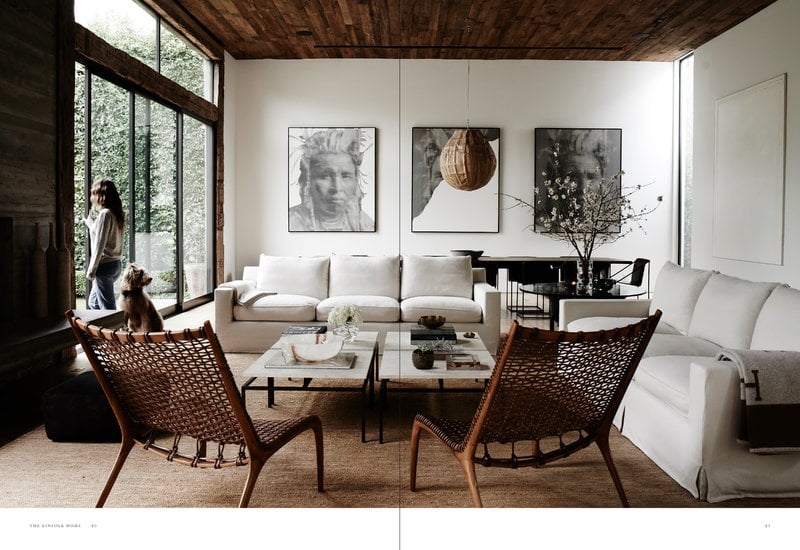 2 typical                      Scandinavian rooms
Modern Interiors: Today we tend to trend toward the more Eclectic style of decorating where we incorporate the old with the new. Kitchens are more detailed. White kitchens have had their days it would seem. Today in 2020 kitchens will see brighter colors more like red colour palettes.
Open Concept kitchens were families and friends can join in while people cook gathering around a central Islands. Homes are getting smaller with the mini homes coming to be very popular so space saving decors are trending. Furniture is smaller sometimes built in with storage. Although there are still those who like large spaces fitting the whole family with comfort and refinement.
Tone Overtone.  Monochrome Themes are once again the trend and tone on tone will be much bolder.
Technology is the norm where appliances are smarter and energy saving. LED lighting, invisible slides and one-touch doors have already been introduced into the home, window shades that have remote controls. As well as multifunctional furniture that doesn't take away from comfort or beauty. The home now sports  sophistication to the environment through custom items. Homeowners want personality and furniture that lasts, no more disposable throw away items. Even designing their own furniture ideas. Custom cupboards and shelving is in demand with uniqueness. In 2020 accessories become the main character of the story with flair and esthetics quality in the finishing touches of the homes décor. The Monochromatic colour scheme is trending in that the furniture match with the wall colour. This is where one colour reigns supreme in the decorating plan however don't be fooled adding colour and texture is still a must. Bringing your most favorite items to life within your decorating plan is a must.
Photos of homes trending in 2020
Definitions of Decorating Themes
Eclectic—a careful gathering of interesting elements that all work together." Really, it's not just throwing things together, though the look may feature things that may not go together.
An Eclectic Living area
Country rustic—Defined, rustic style emphasising the rugged, natural beauty of the outdoors and elements, embracing nature-inspired textures, simple and earthy tones, and ultimately an organic warmth and feel.
Shaker Style Decorating—Non overpowering, simplistic and understated craftmanship the shaker home was characterized adding a depth to the décor by clean lines that were interesting and subtle. The home of old had a rustic look to it as well in the wood they used for all the furniture.
Colonial Décor—First Period or Post-Medieval English, from 1600 to 1700. Next came Georgian, from 1700 to 1780; followed by Federal, which ranged from 1780 to 1820; and Greek Revival, from 1825 to 1860. Symmetry was a common element in all these styles except early First Period homes, which had asymmetrical doors and window openings. Central stairway leading to upper bedrooms branching off from a central hallway. Grecian doorway moldings and window frames and columns supporting porch roofs.
French Provincial—Definition,  pertaining to, or resembling furnishings and decorations originatingfrom the provinces of France in the 18th century,  less ornate than styles that were current in Paris with simply carved wood furniture,  with curved decorative moldings.
Contemporary decorating: Completely Modern Style. Modern design refers to a distinct time period that spans the early to mid-20th century. Beginning around 1933 and forward into 2020, centering around sleek, monochromatic and unfussy styles, subtle sophistication, deliberate use of texture, and clean lines.
There are so many more themes to decorate your home with, deciding which one to go with is a personal preference. I swing more toward the eclectic side of the spectrum myself. Take a look at the different ways, colours, themes, and ideas and find your niche, the theme you want to live in. Sophisticated, Down to earth, the calm of an ocean environment or the Bohemian look it is all in perspective of what you see yourself living in. Maybe a medieval castle style. Lol who knows.
Decorators Trending Colours for 2020
Happy Decorating from Leealary.
distinctivedecors20@gmail.com
403-369-6993
[Skype-Button id="1″]
(Photos used are compliments of Bing Photos and Wikipedia)